Signing up to Coach Logic is a simple process. Here is a step-by-step guide to help you get your team on the path to greatness:
1. Head to the Coach Logic homepage
---
2. Click on FREE TRIAL.
---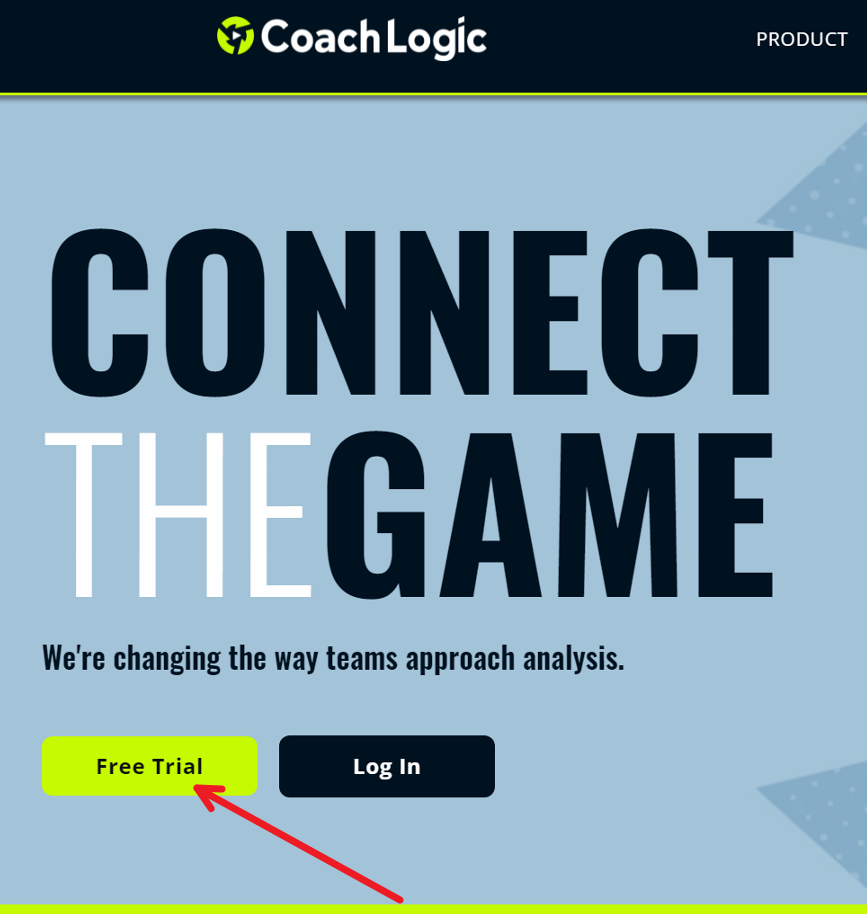 3. If you are registering your team's platform for the first time and would like to use Coach Logic as your identity, please enter Team name, create Username and Password: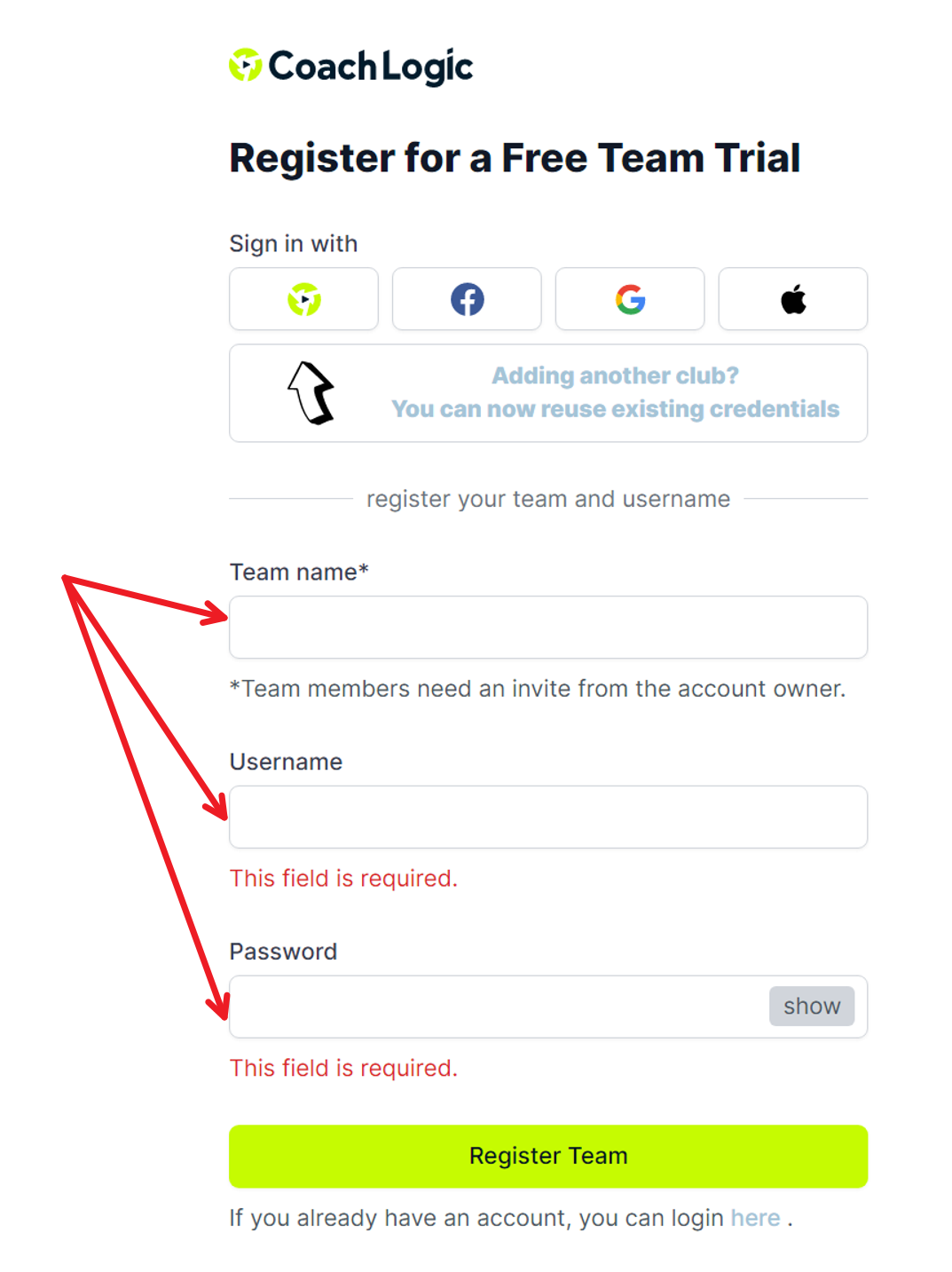 4. Or you can simply create account using external identity providers, such as Apple, Google, Facebook or reuse your existing Coach Logic's credentials: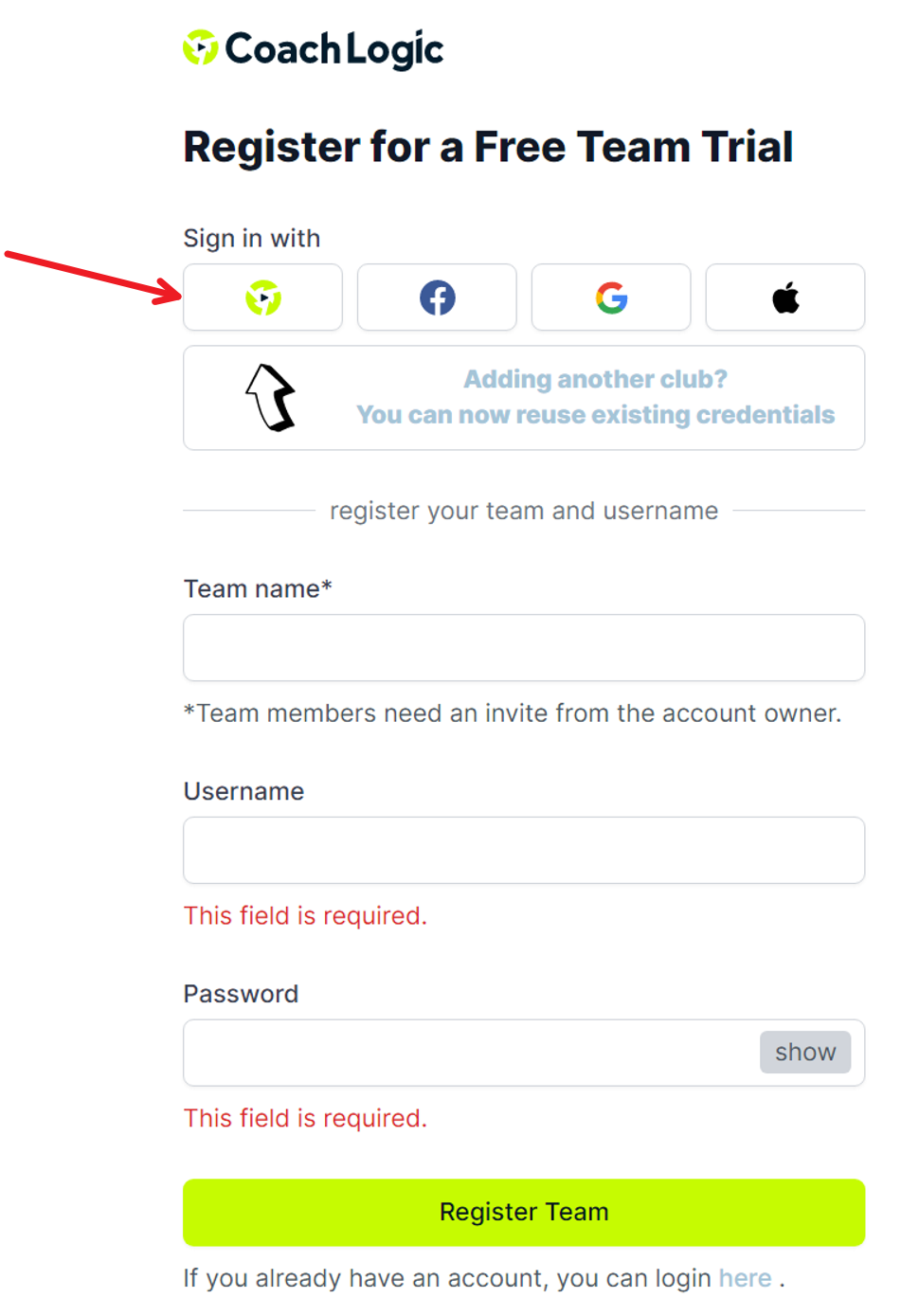 5. In the next step, you will see sign up form where you will have to fill your Full Name, Team Name, Sport, Country, Email address, so we are able to prepare your space: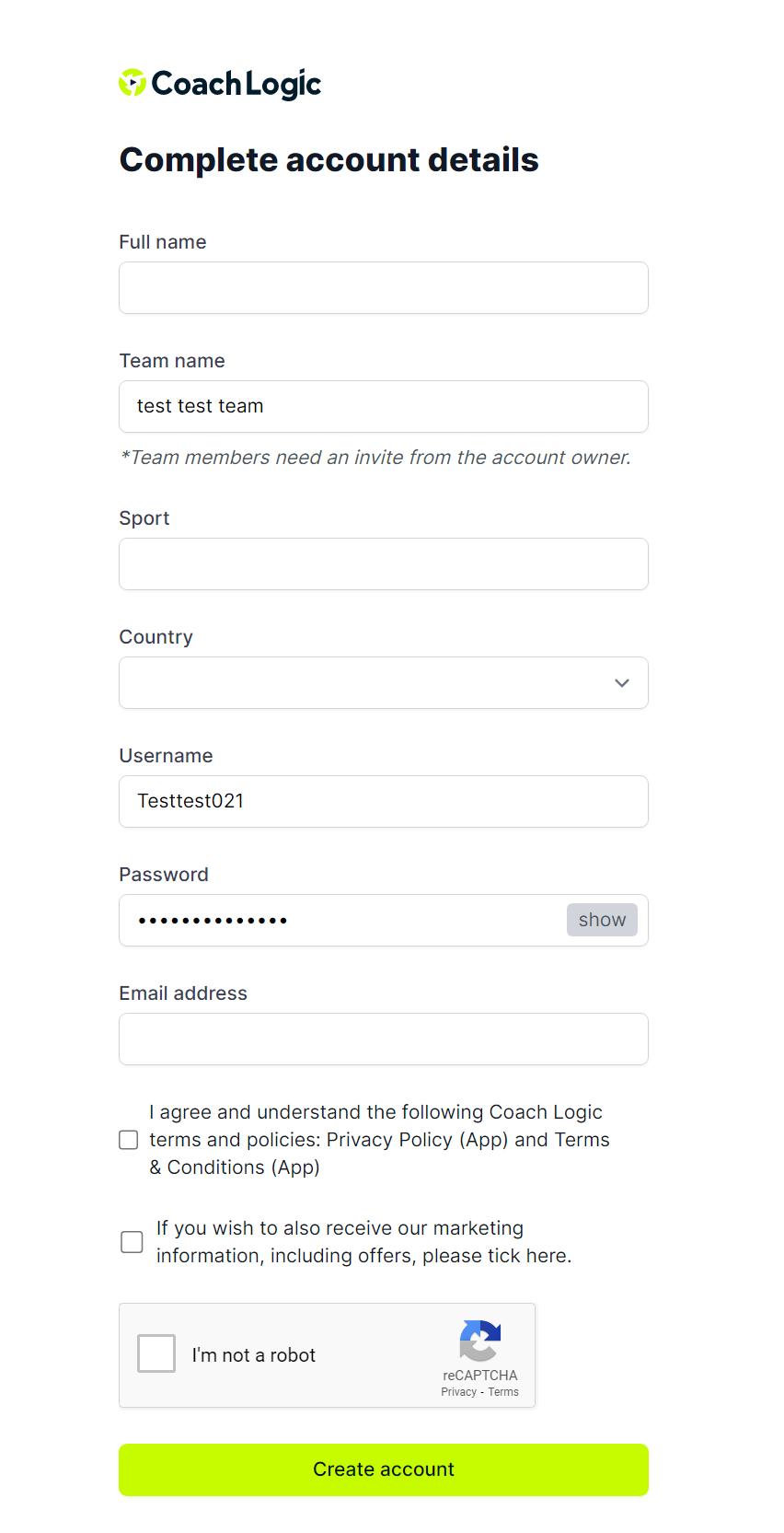 ---
6. Carefully read and if you agree to our Terms & Conditions and Privacy Policy, please tick the box. If you wish, tick our checkbox to receive marketing communications, offers, industry trends and confirm that you are not a robot!
---
You are now ready to go with Coach Logic!
Should you have any questions or require assistance, please contact us by submitting a request
or simply email at: Support@coach-logic.com