Signing up to Coach Logic is a simple process. Here is a step-by-step guide to help you get your team on the path to greatness:
1. Head to the Coach Logic Homepage
---
2.Click on FREE TRIAL.
---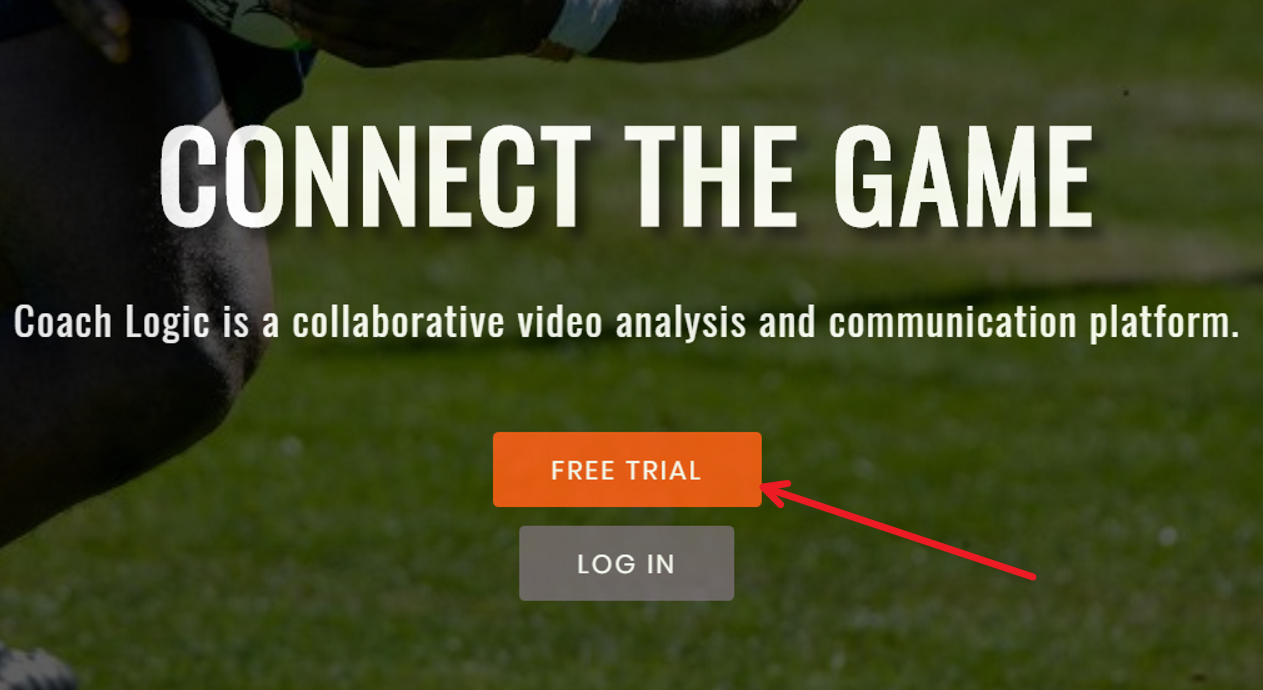 3.Enter Full Name, Team Name, Sport, Email, unique Username and Password: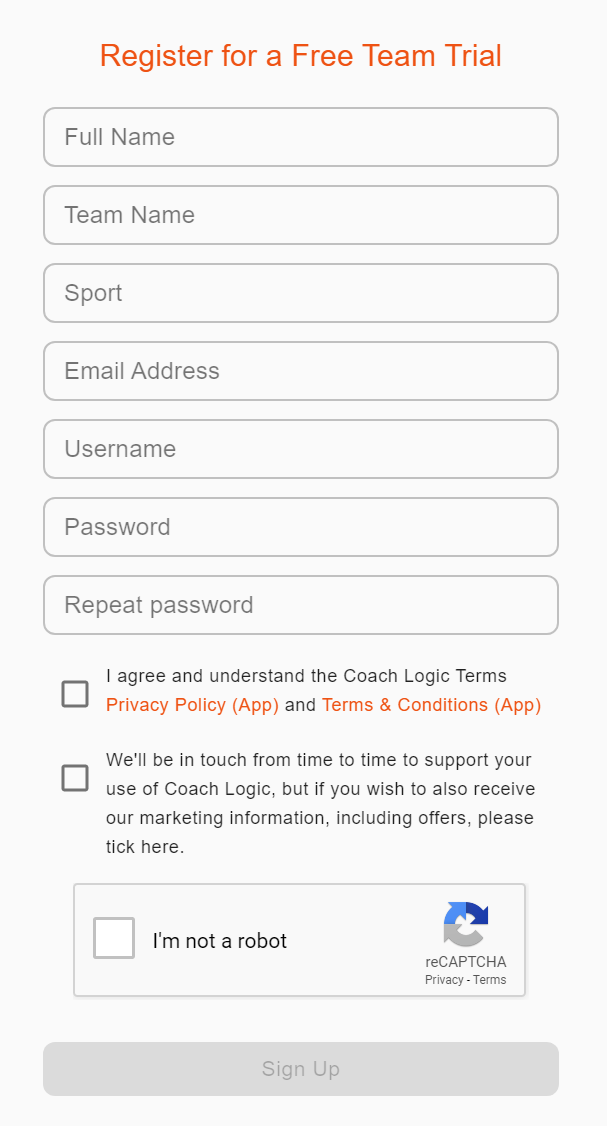 ---
4. Carefully read and if you agree to our Terms & Conditions and Privacy Policy, please tick the box.
If you wish, tick our checkbox to receive marketing communications, offers, industry trends and confirm that you are not a robot!
---
You are now ready to go with Coach Logic!