Signing up to Coach Logic is a simple process.  Here is a step-by-step to help you get your team on the path to greatness:
1. Head to the Coach Logic Homepage
---
2.Click on FREE TRIAL.
---

3.Enter the team name and sport
---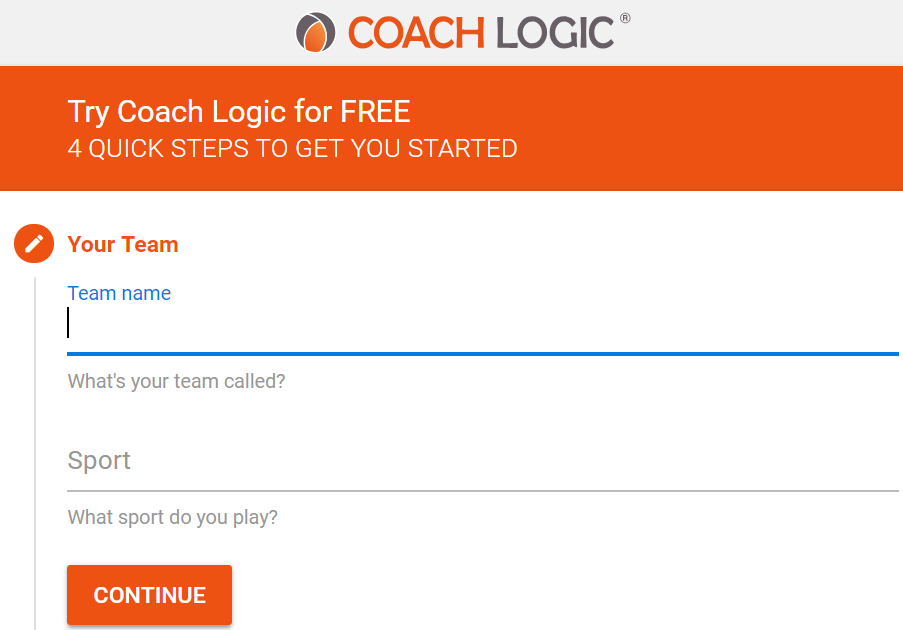 4. Enter your First name, Last name, Role, Email & Phone number (not required)
---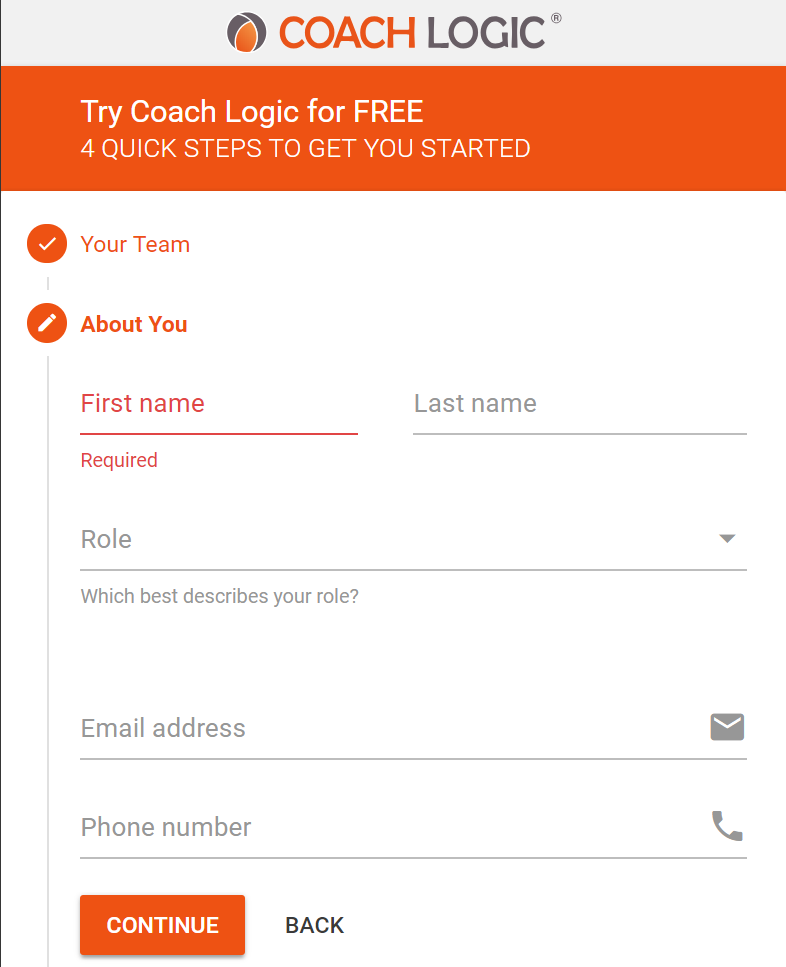 5. Add a unique Username and Password
---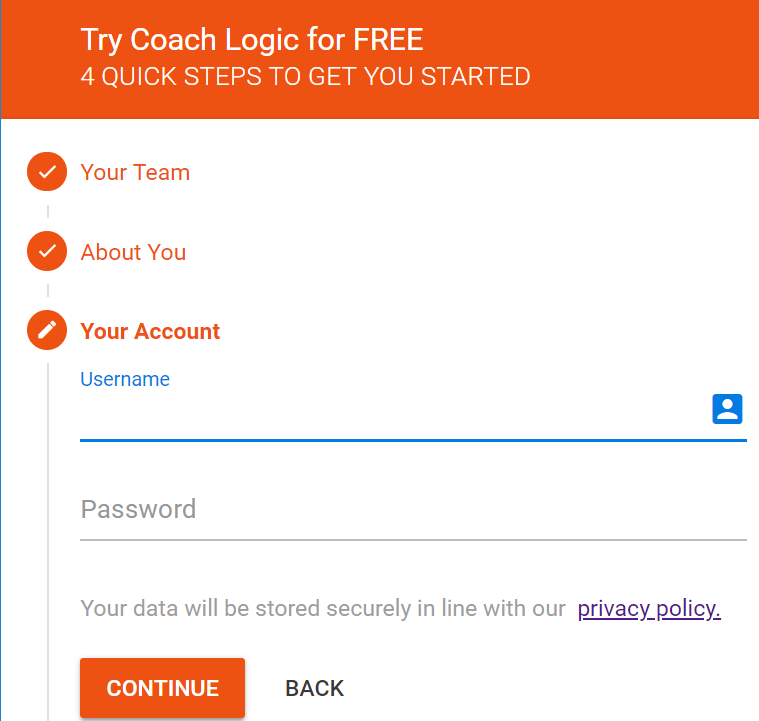 6. Confirm all your details, read and agree to our Privacy Policy, Terms, if you wish tick our checkbox to receive communications about our platform and industry trends and confirm that you are not a robot!
---
You are now ready to go with Coach Logic!