Yes, absolutely! If you are finding the workload too much why not delegate responsibility amongst your team members? You may have someone in your team that is particularly good with computers; they could help you upload your videos to the Video Library.
How do I do this?
Simply go to 'Manage members' area which can be found on the left-hand side menu. Locate member you would like to assign permission then click arrow down icon, tick required permission (s) and Save changes.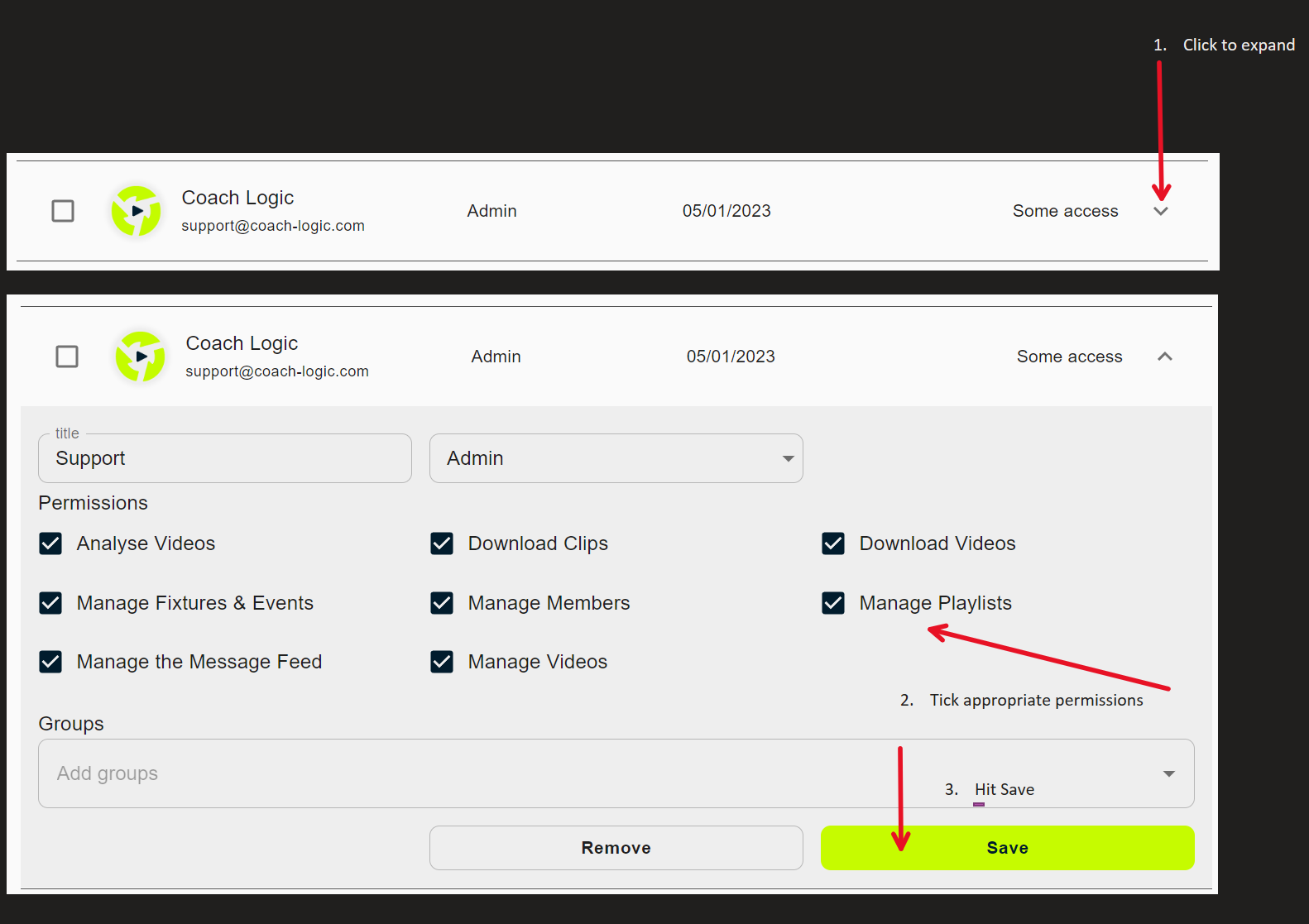 You can just as easily take these rights away at any point.