The Feed is connected to your Activity Feed on your Coach Logic account. This will be your communication hub within the App.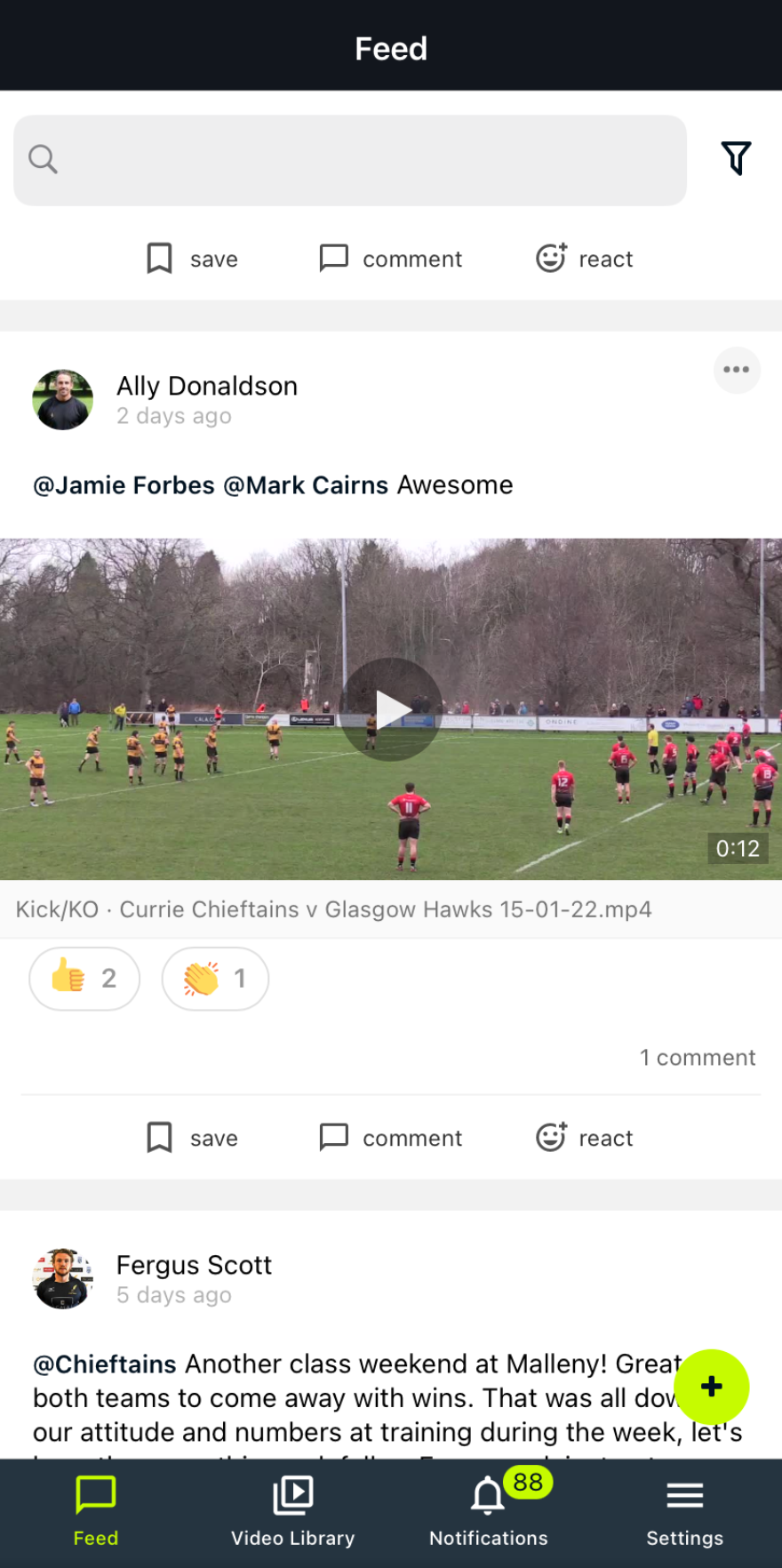 This will include all your posts, comments, video clips and any content that you are tagged in individually and/or as part of the group.
There is also the ability to send messages through the app, by clicking the Add button on the bottom right hand of the screen.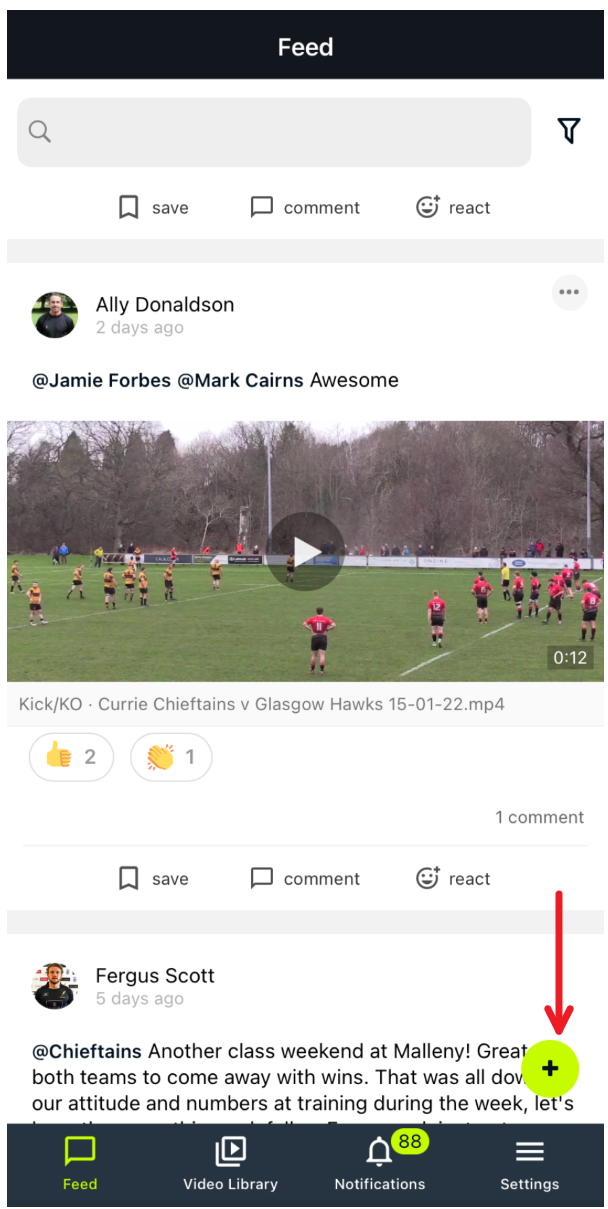 Type your new post here, and tag anyone you want to see it with the '@' function. Remember you can tag both groups and individuals with this feature e.g. John Smith or Midfielders.
Once you have written your post, just hit post on the top right hand corner, and your message is sent!