Step 1           Head to the Video Room.
Step 2           Find the video you are planning to delete.
Step 3           Click on the angle down icon (V) and x Delete: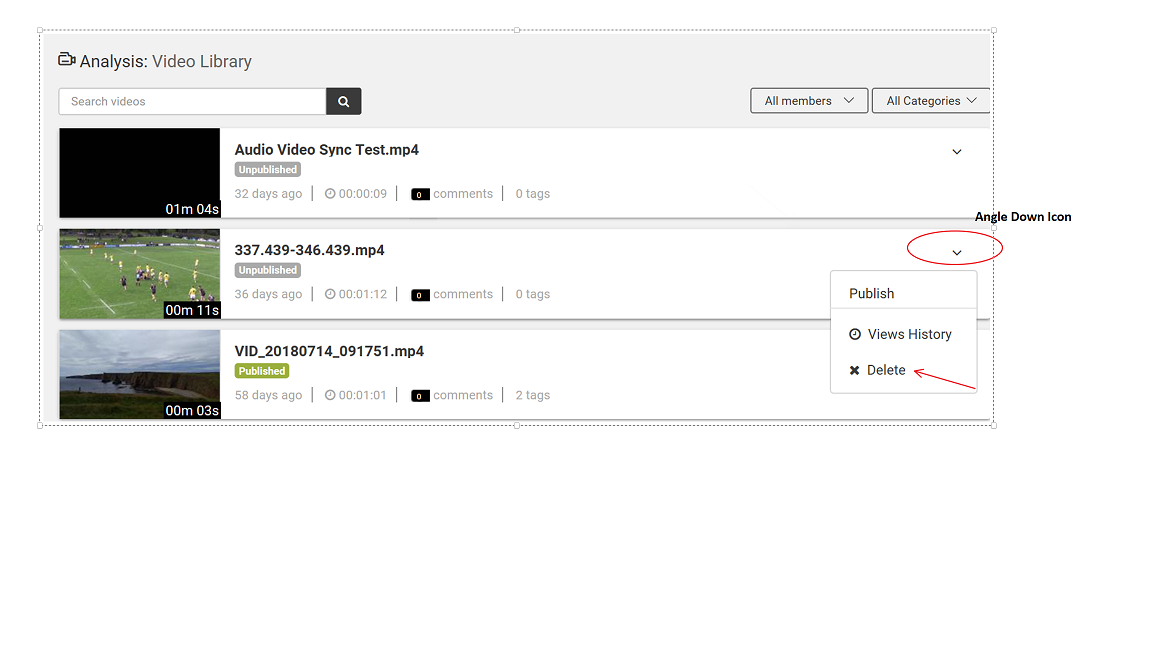 Step 4           You will get the dialog box asking for confirmation to delete this video:

Step 5            If you would like to delete the video, please click on Delete Video button.
Please note that the account Owner is able to delete all the videos.  As a User you are only able to delete your uploaded videos.  If you are a member of the platform with admin rights enabled to manage Video Room, you will be able to delete videos as well.