Published/Unpublished Video
---
If video is Published all members of your club will be able to see the published video. If it is in unpublished mode, only you and members with given admin permissions to the Video Room will be able to see it.

You can change video status whilst uploading your video by clicking show settings -> Video Status dropdown: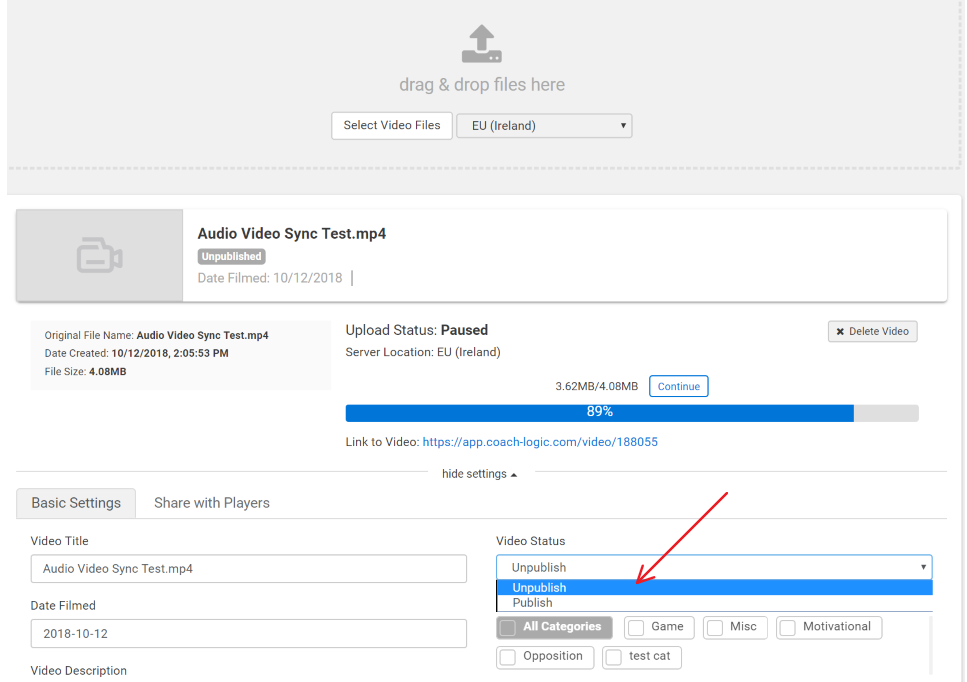 You can also do it in the Video Room: Video Library by clicking angle down icon:

Or simply by clicking on the required video and changing status via Analysis Settings:

If you have Share Video with Groups feature enabled,
then you will be able to share video footage in an Unpublished state with the desired group (in this example, Test Video was shared with All Players group. All Players group will see this footage in their Video Library):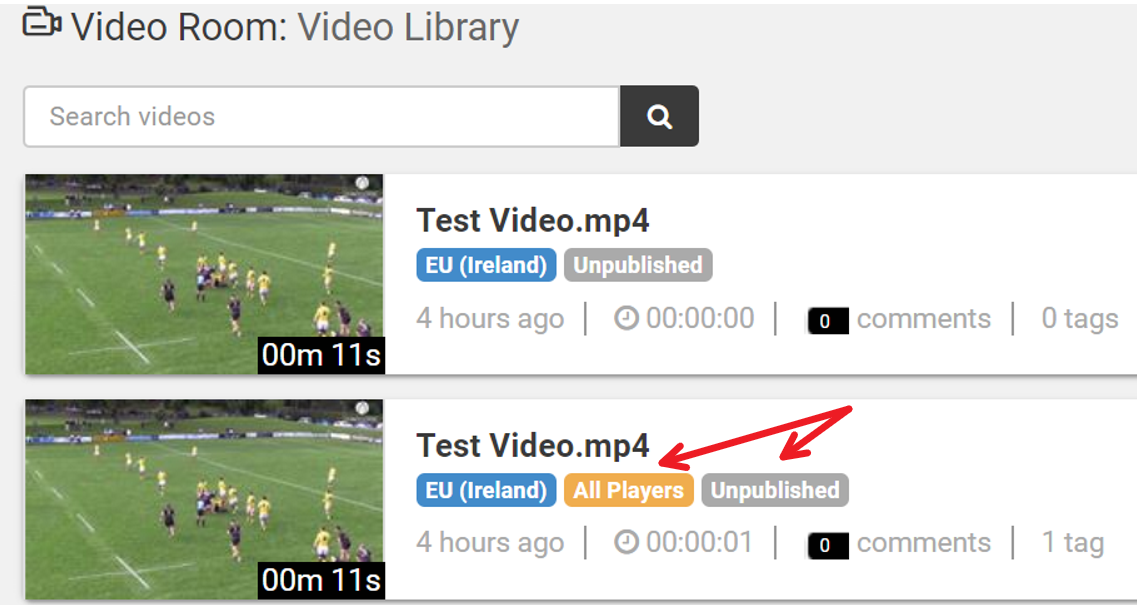 Please note that Published option is important for the video clips to appear on the mentioned member's Activity Feed also sending them directly to Coach Logic's mobile app.
However, there is an exception - video which is shared with group, does not need to be published to send the clip:

Should you have any questions or require assistance, please contact us by submitting a request: https://support.coach-logic.com/hc/en-us/requests/new
or simply email at: Support@coach-logic.com