How to Share Video with the Other Coach Logic Platforms
---
In this video Mark demonstrates how to share a video with another Coach Logic platform. It's a great way to share with opposition teams, other platforms within your organisation or to a central league hub
If you would like to share video with another platform on, please let us know (support@coach-logic.com) and we will set that coach up on Club Connect. Once it is done, all you have to do is:
1. Head to the required video.
2. On the left-hand side of the video player, please click on the cog icon (Analysis Settings):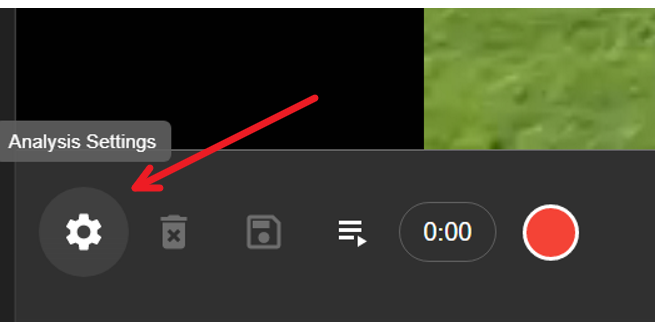 3. In Analysis Settings modal, click on the Share Video button: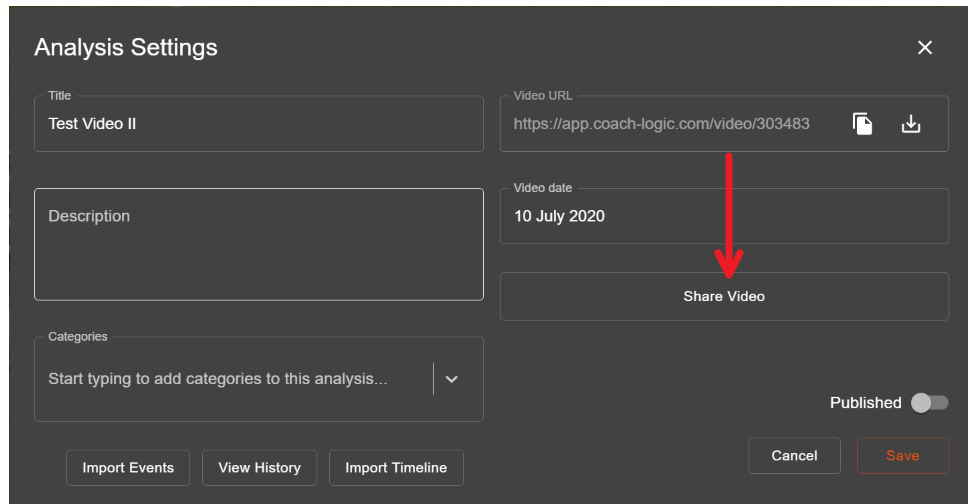 4. Select club, groups or players you would like to share your video with (in this case please select club). Type name of the club in the field or simply scroll down to find it: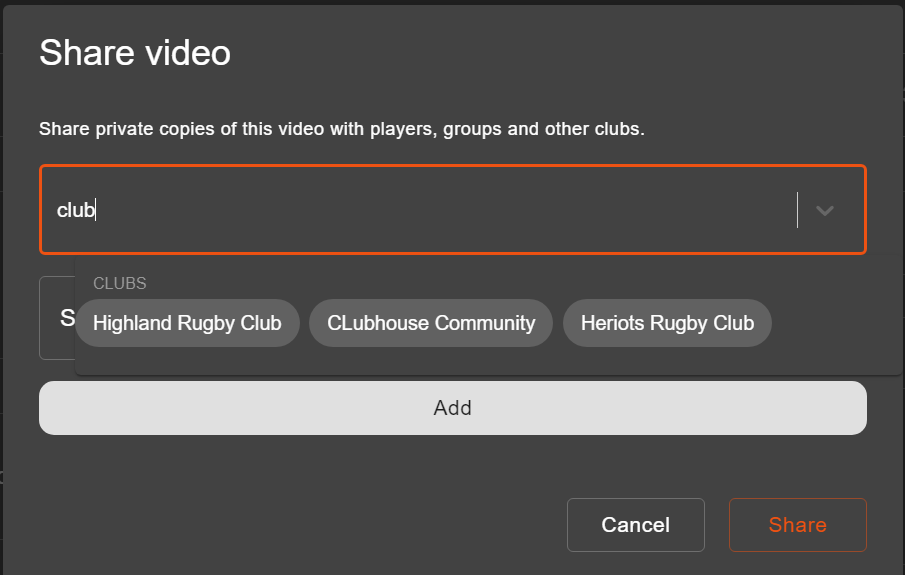 5. Press Share button.
6. Then click Confirm.
7. And do not forget to Save.

Please note that none of your analysis done on Coach Logic will be shared with another club, however if you have uploaded third party analysis timeline produced by Nacsport, Sportscode, etc- these can be shared along with the video with another club.
Should you have any questions or require assistance, please contact us by submitting a request: https://support.coach-logic.com/hc/en-us/requests/new
or simply email at:
Support@coach-logic.com